Welcome to the Monday Night Dart League
of Chattanooga, TN!
Now Proud Members of the Tennessee Darting Organization!

Fun Competition and Making New Friends!

Thank you members for making this the great league it is! I appreciate all of you!
Interested in joining this fun and growing league contact me, Tony Bernard at TonyJBernard@gmail.com or look me up on FaceBook.
Get a team together!!! You won't regret it!!

Welcome New Members! 

This has been a great season!
Great Competition! Congratulations
Winners! Proud of all of you!!
​
New Season January 15, 2018!
​Get your teams in Now!!!!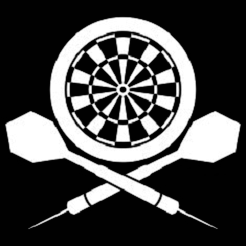 ​2017 Fall Season Leaders:
Alpha =====>   Kyle McNabb
  113
Bravo =====>   
Jon Wages         91
J
Charlie ====>   RS Chapman     71

Most Singles Wins:

Alpha ===>
Kyle McNabb         22
Bravo ===>  
Beaver Potterfield 
                       Jon Wages             18   

Fall 2017 Payout per Division - 6 Teams
1st  =====>  $612
2nd =====> $426
3rd =====> $300 
Individual Incentives - All Divisions
TOP ESP ================>  $ 50
Highest Out - 80 or Above ==>  $ 35
Most Singles Wins           ====>  $ 35 ​